Gate Repair Services
Back To Our Services
There is no doubt that Garage Door Repair in Sylmar is highly recommended by many. That is because we have the most talented and intelligent technicians who are truly experienced in handling all types of gate and garage door problems. The way we value our clients is incomparable to others. Customers are our main priority and we will keep it that way because that forms the foundation of what we are now. We ensure that clients receive optimum service from our skilled technicians when they are called in for gate or garage door repair or any other service. We do not just offer exceptional technical services because we also guarantee that our experts are always well-mannered, prompt and courteous.
Our team of professionals can handle all kinds of gate services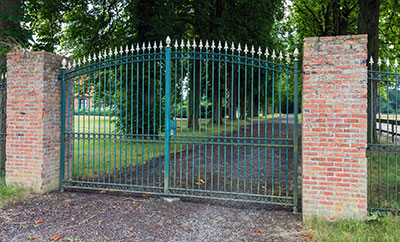 Gates are now commonly installed in different parts of Sylmar, as people are now more concerned about their safety and security. When our company was established years ago, the focus was on handling garage doors but because of the importance of gates at this present time in residential and commercial areas, sufficient budget was allotted so that we undergo comprehensive training for skill enhancement in handling gates. It is our goal to meet and exceed clients' expectations in every service that we offer, so we are always ready and prepared.
Old gate repair
If your gate was installed many years ago, it is normal to see it break down especially if you haven't maintained it well. Before installing a new gate, we inspect your old gate first and check if we can still make it work perfectly and restore its beauty. Inspection is always done meticulously by our technicians because we want to give the right solutions that will help clients save money.
Intercom installation
Studying intercom systems is part of our training and we focus on the best brands in the market. We only recommend the best intercoms to customers when they decide to install one, so they can experience great features that will give them convenience and security.
Multicode remote programming
When clients do not have any idea how to program a complicated multicode remote, our trustworthy contractors can do the programming for you. We gladly give step-by-step information so you know what to do in case the remote needs to be reprogrammed.
Swing gate maintenance
Swing gates have different small parts and it is important to do regular maintenance so that it lasts long and to prevent more expensive repair. Our experts inspect everything from hinges, gate posts, and even the safety sensors to make sure the gate is at its best condition.
There are many other services that we can offer with full knowledge and expertise. Getting in touch with our staff is easy. You can just call our number at your most convenient time or you can send us an email through our main website.
We promise exceptional service that you will never get from other companies, so call to us now!